Northwest Rubber Extruders' LRT elastomeric grout is a special, two-component formulation made with fast-setting, return to service polyurethane. This product is specifically designed for use in rail applications to fill the spaces between transportation rail structures and adjacent concreted.
LRT elastomeric grout provides electrical isolation for electrically-powered light rail and street car tracks. It also absorbs vibration to prevent cracking and damage, and reduces noise caused by rail traffic.
Advantages of LRT Elastomeric Grout
Highly adhesive for ease of use
Sets & cures quickly, with adjustable set times
Provides electrical isolation
Good vertical memory & stiffness
Acoustic noise reduction
Chemical resistant
No VOCs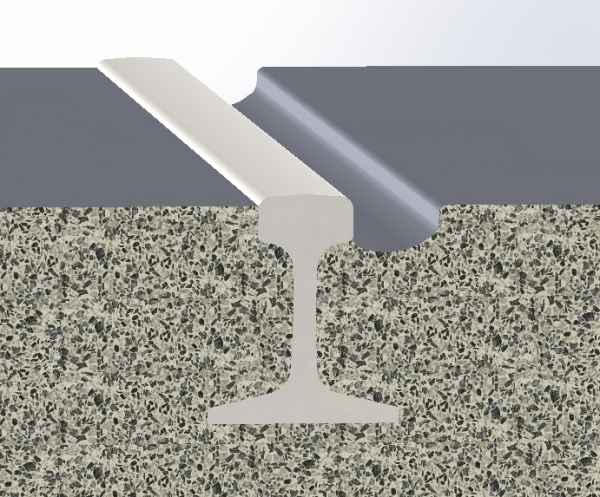 Areas of Use
Fill voids & annular space
Fill insulated joints
Rail maintenance & special void support
Rail intersections, stations & "frogs"
Rail construction/maintenance over subgrade structures, tunnels, vaults & equipment parking and storage areas
For more information, view our LRT brochure.
Request a quote on elastomeric grout for your application, or contact Northwest Rubber Extruders to learn more.
We also offer thermoplastic rail boots, which provides many of the same benefits and characteristics, and may be better suited to certain rail applications.